The 7th Global Russian-language Conference on agile development (Agile, Lean, Lean Startup)
Welcome!
ScrumTrek and AgileRussia community pleased to invite you to participate in the 7th International Russian-language Conference on modern approaches to software development.
Feedbacks on past conferences

Visiting AgileDays in 2012 was the first step for us to changes in our company
Anton Volkov, AlternativaPlatform


The impression is very positive. As if I've read a very good book on Lean / Agile in two days. We see very clear the good convergence of the main problems of Agile maturity in Russia
Ilya Kuznetsov, Deputy Head of Development, Kaspersky Lab.


Many participants of AgileDays share with us the same values
Victor Lamburt, Director of Development, the combined company Playbill Rambler

Trainings
#1
Specification by Example: From User Stories to Acceptance Tests
Date: 26 — 27 march (2 days)

#2
Comaking Products People Love
Date: 27 — 28 march (2 days)

#3
Certified Agile Professional
Date: 20 — 22 march (3 days)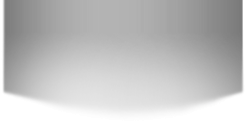 Let`s meet at AgileDays'13

For partners
Get direct access to the Russian Agile and Lean community - over 500 active participants from more than 300 companies, from developers and project managers to CEO and company owners
Conference organizers
Special partners
Platinum partners
Gold partners